Economy Veg Package
Welcome Drink (Any One)

Lime Juice / Jal Jeera / Kokam Sarbat / Soft Drinks

Veg Main Course (Any One)

Veg Kadai / Veg Kolhapuri / Veg Handi / Veg Hyderabadi / Veg Jalfreji / Veg Makhanwala / Veg Diwani Handi / Veg Manchurian / Chana Masala / Aloo Mutter

Paneer Main Course (Any One)

Palak Paneer / Paneer Kadai / Palak Kolhapuri / Paneer Makhanwala / Paneer Masala

Rice (Any One)

Jeera Rice / Steam Rice / Veg Pulao / Green Peas Pulao / Veg Fried Rice

Indian Bread (Any One)

Roti / Puri / Chapati / Naan

Dal (Any One)

Dal Fry / Dal Tadka / Dal Palak / Dal Makhani

Salad (Any One)

Green Salad / Sprout Salad

Raita (Any One)

Veg Raita / Boondi Raita / Pineapple Raita

Dessert (Any One)

Gulab Jamun / Jalebi / Vanilla or Butter Scotch Ice Cream

Papad & Pickle
Delux Veg Package
Welcome Drink (Any One)

Lime Juice / Jal Jeera / Kokam Sarbat / Soft Drinks

Veg Starters (Any One)

Hara Bhara Kebab / Aloo Tikki / Veg Pakoda / Veg Crispy / Veg Manchurian / French Fries

Paneer Starters (Any One)

Paneer Chilly / Paneer Schezwan / Paneer Tikka / Paneer Manchurian

Veg Main Course (Any One)

Veg Kolhapuri / Veg Handi / Veg Maratha / Veg Jalfreji / Veg Makhanwala / Methi Mutter Masala / Veg Kofta / Veg Diwani Handi / Veg Manchurian / Chana Masala / Aloo Mutter / Mushroom Masala

Paneer Main Course (Any One)

Paneer Handi / Paneer Kolhapuri / Paneer Makhanwala / Paneer Masala / Paneer Tikka Masala

Rice (Any One)

Jeera Rice / Steam Rice / Veg Pulao / Green Peas Pulao / Veg Fried Rice / Veg Biryani

Indian Bread (Any One)

Roti / Puri / Chapati / Naan / Bhakri

Dal (Any One)

Dal Fry / Dal Tadka / Dal Palak / Dal Makhani

Salad (Any One)

Green Salad / Sprout Salad / Russian Salad

Raita (Any One)

Veg Raita / Boondi Raita / Pineapple Raita

Dessert (Any One)

Gulab Jamun / Jalebi / Strawberry Ice Cream / Vanilla Ice Cream / Butter Scotch Ice Cream / Chocolate Ice Cream

Papad & Pickle
Executive Veg Package
Welcome Drink (Any One)


Lime Juice / Jal Jeera / Kokam Sarbat / Soft Drinks / Green Lady

Veg Starters (Any Two)


Hara Bhara Kebab / Aloo Tikki / Veg Pakoda / Veg Crispy / Veg Manchurian / French Fries / Veg Spring Roll / Tandoori Aloo Gobi

Paneer Starters (Any One)


Paneer Chilly / Paneer Schezwan / Paneer Tikka / Paneer Manchurian / Paneer Crispy / Paneer Salt & Pepper / Paneer Pudina Tikka / Paneer Kalimiri Tikka / Paneer Reshmi Tikka

Veg Main Course (Any Two)


 Veg Kolhapuri / Veg Handi / Veg Maratha / Veg Jalfreji / Veg Makhanwala / Methi Mutter Masala / Veg Kofta / Veg Diwani Handi / Veg Manchurian / Veg Navratan Kurma / Veg Kurma / Veg Chilly Milly/ Veg Hyderabadi / Mushroom Masala

Paneer Main Course (Any One)


Paneer Handi / Paneer Kolhapuri / Paneer Makhanwala / Paneer Masala / Paneer Tikka Masala / Paneer Musallam / Paneer Kalimiri

Rice (Any One)


Jeera Rice / Steam Rice / Veg Pulao / Green Peas Pulao / Veg Fried Rice / Veg Biryani / Veg Hakka Noodles

Indian Bread (Any One)


Roti / Puri / Chapati / Naan / Bhakri

Dal (Any One)


Dal Fry / Dal Tadka / Dal Palak / Dal Makhani / Dal Kolhapuri

Salad (Any One)


Green Salad / Sprout Salad / Russian Salad / Coleslaw Salad

Raita (Any One)


Veg Raita / Boondi Raita / Pineapple Raita

Dessert (Any One)


Gulab Jamun / Jalebi / Vanilla Ice Cream / Strawberry Ice Cream /Butter Scotch Ice Cream / Chocolate Ice Cream

Papad & Pickle
Luxury Veg Package
Welcome Drink (Any Two)

Lime Juice / Jal Jeera / Kokam Sarbat / Soft Drinks / Green Lady

Veg Starters (Any Two)

Hara Bhara Kebab / Aloo Tikki / Veg Pakoda / Veg Crispy / Veg Manchurian / French Fries / Veg Seekh Kebab / Mushroom Chilly

Paneer Starters (Any Two)

Paneer Chilly / Paneer Schezwan / Paneer Tikka / Paneer Manchurian / Paneer Pudina Tikka / Paneer Kalimiri Tikka / Paneer Reshmi Kebab / Paneer Ginger Garlic

Veg Main Course (Any Two)

 Veg Kolhapuri / Veg Handi / Veg Maratha / Veg Jalfreji / Veg Makhanwala / Methi Mutter Masala / Veg Kofta / Veg Diwani Handi / Veg Manchurian / Bhendi Masala / Veg Tawa / Veg Hyderabadi / Mashroom Masala

Paneer Main Course (Any Two)

Paneer Handi / Paneer Kolhapuri / Paneer Makhanwala / Paneer Masala / Paneer Tikka Masala / Paneer Lahori / Paneer Musallam 

Rice (Any Two)

Jeera Rice / Steam Rice / Veg Pulao / Green Peas Pulao / Veg Fried Rice / Veg Biryani / Veg Hakka Noodles

Indian Bread (Any Two)

Roti / Puri / Chapati / Naan / Bhakri

Dal (Any One)

Dal Fry / Dal Tadka / Dal Palak / Dal Makhani / Dal Kolhapuri

Salad (Any One)

Green Salad / Sprout Salad / Russian Salad / Coleslaw Salad

Raita (Any One)

Veg Raita / Boondi Raita / Pineapple Raita

Dessert (Any One)

Gulab Jamun / Jalebi / Black Current Ice Cream / Mango Ice Cream / Keshar Pista Ice Cream

Papad & Pickle
Economy Non Veg Package
Welcome Drink (Any One)

Lime Juice / Jal Jeera / Kokam Sarbat / Soft Drinks

Veg Main Course (Any One)

Veg Kadai / Veg Kolhapuri / Veg Handi / Veg Hyderabadi / Veg Jalfreji / Veg Makhanwala / Veg Diwani Handi / Veg Manchurian 

Palak Paneer / Paneer Kadai / Palak Kolhapuri / Paneer Makhanwala / Paneer Masala

Non-Veg Main Course (Any One)

Chicken Handi / Chicken Malvani / Chicken Masala / Chicken Manchurian Gravy / Chicken Chilly Gravy / Chicken Maratha

Rice (Any One)

Jeera Rice / Steam Rice / Veg Pulao / Green Peas Pulao / Veg Fried Rice / Chicken Fried Rice

Indian Bread (Any One)

Roti / Puri / Chapati / Naan / Bhakri

Dal (Any One)

Dal Fry / Dal Tadka / Dal Palak / Dal Makhani

Salad (Any One)

Green Salad / Sprout Salad

Raita (Any One)

Veg Raita / Boondi Raita / Pineapple Raita

Dessert (Any One)

Gulab Jamun / Jalebi / Vanilla or Butter Scotch Ice Cream

Papad & Pickel
Delux Non Veg Package
Welcome Drink (Any One)

Lime Juice / Jal Jeera / Kokam Sarbat / Soft Drinks

Veg Starters (Any One)

Hara Bhara Kebab / Aloo Tikki / Veg Pakoda / Veg Crispy / Veg Manchurian / French Fries / Veg Schezwan Finger
Paneer Chilly / Paneer Schezwan / Paneer Tikka / Paneer Manchurian

Non-Veg Starter (Any One)

Chicken Chilly / Chicken Manchurian / Chicken Crispy / Chicken Tikka / Chicken Pudina Kebab / Chicken Kalimiri

Veg/Paneer Main Course (Any One)

Veg Kolhapuri / Veg Handi / Veg Maratha / Veg Jalfreji / Veg Makhanwala / Methi Mutter Masala / Veg Kofta / Veg Diwani Handi / Veg Manchurian / Mushroom Masala
Paneer Handi / Paneer Kolhapuri / Paneer Makhanwala / Paneer Masala / Paneer Tikka Masala

Non-Veg Main Course (Any One)

Chicken Handi / Chicken Malvani / Chicken Masala / Chicken Bhuna Masala / Chicken Manchurian Gravy / Chicken Chilly Gravy / Chicken Do Pyaza / Chicken Makhanwala / Chicken Lahori

Rice (Any One)

Jeera Rice / Steam Rice / Veg Pulao / Green Peas Pulao / Veg Fried Rice / Chicken Fried Rice / Veg Biryani / Chicken Biryani

Indian Bread (Any One)

Roti / Puri / Chapati / Naan / Bhakri

Dal (Any One)

Dal Fry / Dal Tadka / Dal Palak / Dal Makhani

Salad (Any One)

Green Salad / Sprout Salad

Raita (Any One)

Veg Raita / Boondi Raita / Pineapple Raita

Dessert (Any One)

Gulab Jamun / Jalebi / Vanilla Ice Cream / Butter Scotch Ice Cream / Chocolate Ice Cream

Papad & Pickel
Executive Non Veg Package
Welcome Drink (Any One)


Lime Juice / Jal Jeera / Kokam Sarbat / Soft Drinks / Green Lady

Veg/Paneer Starters (Any Two)


Hara Bhara Kebab / Aloo Tikki / Veg Pakoda / Veg Crispy / Veg Manchurian / French Fries / Veg Spring Roll / Tandoori Aloo Gobi
Paneer Chilly / Paneer Schezwan / Paneer Tikka / Paneer Manchurian / Paneer Crispy / Paneer Salt & Pepper / Paneer Pudina Tikka / Paneer Kalimiri Tikka / Paneer Reshmi Tikka

Non-Veg Starter (Any Two)

Chicken Chilly / Chicken Manchurian / Chicken Crispy / Chicken Tikka / Chicken Pudina Kebab / Chicken Kalimiri / Chicken Alishan Kebab / Chicken Salt & Pepper / Chicken Lollypop

Veg/Paneer Main Course (Any Two)


 Veg Kolhapuri / Veg Handi / Veg Maratha / Veg Jalfreji / Veg Makhanwala / Methi Mutter Masala / Veg Kofta / Veg Diwani Handi / Veg Manchurian / Navratan Kurma / Veg Kurma / Veg Chilly Milly/ Mushroom Masala
Paneer Handi / Paneer Kolhapuri / Paneer Makhanwala / Paneer Masala / Paneer Tikka Masala / Paneer Musallam / Paneer Kalimiri

Non-Veg Main Course (Any Two)

Chicken Handi / Chicken Malvani / Chicken Masala / Chicken Bhuna Masala / Chicken Manchurian Gravy / Chicken Lapeta / Chicken Chilly Gravy / Chicken Do Pyaza / Chicken Makhanwala / Chicken Lahori / Chicken Rahara / Murg Musallam
Mutton Bhuna / Mutton Masala / Mutton Agri Masala / Mutton Rogan Josh / Mutton Rahara / Mutton Hyderabadi / Mutton Kolhapuri / Mutton Lapeta
 

Rice (Any One)


Jeera Rice / Steam Rice / Veg Pulao / Green Peas Pulao / Veg Fried Rice / Chicken Fried Rice /Veg Biryani / Chicken Biryani / Mutton Biryani

Indian Bread (Any One)


Roti / Puri / Chapati / Naan / Bhakri

Dal (Any One)


Dal Fry / Dal Tadka / Dal Makhani / Dal Kolhapuri

Salad (Any One)


Green Salad / Sprout Salad / Russian Salad

Raita (Any One)


Veg Raita / Boondi Raita / Pineapple Raita

Dessert (Any One)


Gulab Jamun / Jalebi / Vanilla Ice Cream / Black Current Ice Cream / Mango Ice Cream / Butter Scotch Ice Cream / Chocolate Ice Cream

Papad & Pickle
Luxury Non Veg Package
Welcome Drink (Any Two)

Lime Juice / Jal Jeera / Kokam Sarbat / Soft Drinks / Green Lady

Veg/Paneer Starters (Any Two)

Hara Bhara Kebab / Aloo Tikki / Veg Pakoda / Veg Crispy / Veg Manchurian / French Fries / Veg Seekh Kebab / Mushroom Chilly / Veg Spring Roll
Paneer Chilly / Paneer Schezwan / Paneer Tikka / Paneer Manchurian / Paneer Pudina Tikka / Paneer Kalimiri Tikka

Chicken Starter (Any One)

Chicken Chilly / Chicken Manchurian / Chicken Crispy / Chicken Tikka / Chicken Pudina Kebab / Chicken Kalimiri / Chicken Alishan Kebab / Chicken Salt N Pepper / Chicken Pahadi Kebab

Sea Food Starter (Any One)

Fish Finger / Fish Gold Coin / Crab Lollypop

Veg/Paneer Main Course (Any Two)

 Veg Kolhapuri / Veg Handi / Veg Maratha / Veg Jalfreji / Veg Makhanwala / Methi Mutter Masala / Veg Kofta / Veg Diwani Handi / Veg Manchurian / Bhendi Masala / Veg Tawa / Mushroom Masala
Paneer Handi / Paneer Kolhapuri / Paneer Makhanwala / Paneer Masala / Paneer Tikka Masala / Paneer Lahori / Paneer Mussalam 

Chicken Main Course (Any One)

Chicken Handi / Chicken Malvani / Chicken Masala / Chicken Bhuna Masala / Chicken Manchurian Gravy / Chicken Do Pyaza / Chicken Makhanwala / Chicken Lahori / Chicken Rahara / Murg Musallam / Chicken Moghlai / Chicken Lapeta

Mutton Main Course (Any One)

Mutton Bhuna / Mutton Masala / Mutton Agri Masala / Mutton Rogan Josh / Mutton Rahara / Mutton Hyderabadi / Mutton Kolhapuri / Mutton Moghlai / Mutton Do Pyaza / Mutton Lapeta

Rice (Any Two)

Jeera Rice / Steam Rice / Veg Pulao / Green Peas Pulao / Veg Fried Rice / Chicken Fried Rice / Veg Biryani / Chicken Biryani / Mutton Biryani / Chicken Combination Fried Rice

Indian Bread (Any Two)

Roti / Puri / Chapati / Naan / Bhakri

Dal (Any One)

Dal Fry / Dal Tadka / Dal Palak / Dal Makhani

Salad (Any One)

Green Salad / Sprout Salad / Russian Salad / Coleslaw Salad

Raita (Any One)

Veg Raita / Boondi Raita / Pineapple Raita

Dessert (Any One)

Gulab Jamun / Jalebi / Black Current Ice Cream / Mango Ice Cream / Anjir Ice Cream / Badam Ice Cream

Papad & Pickle
All packages included rent of the venue and basic chairs.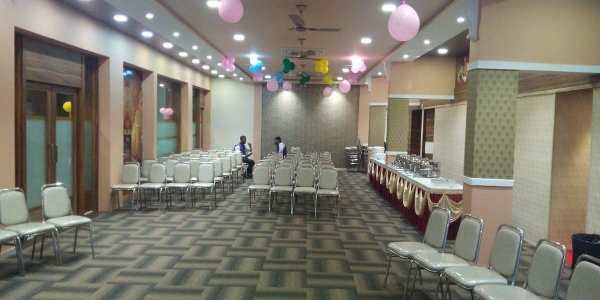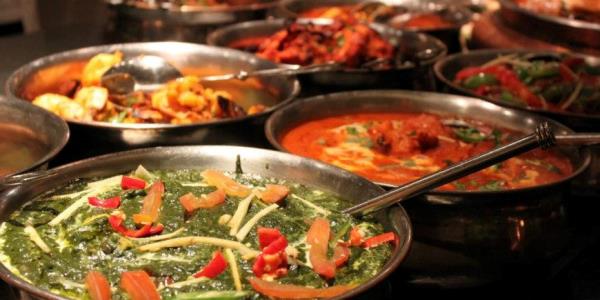 All packages includes food menu as per choices given and selected by the party.
Normal Sound System – Rs. 2000
DJ with Lights – Rs. 5000 
Live Show Sound – Rs. 7000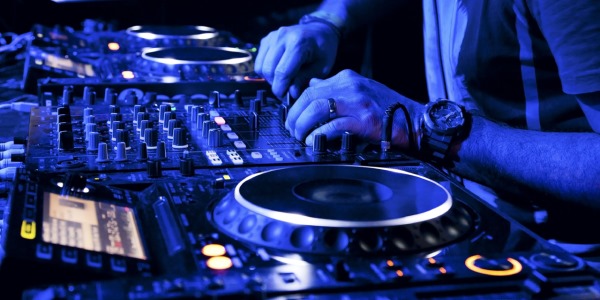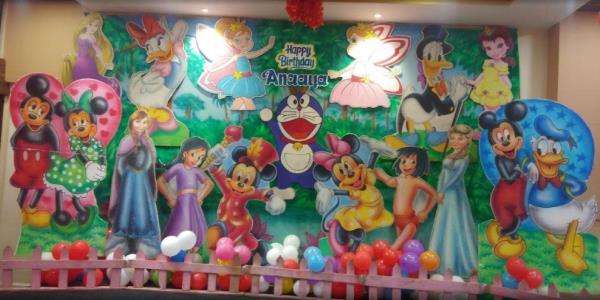 Make your kids happy by bringing his/her favorite cartoon characters on their Birthday. We offer various theme decoration at very reasonable cost at just Rs. 5000
Special Dessert 
Fresh Fruit Counter 
Chaat Counter
Dosa Counter
Chinese Live Counter
Pav Bhaji Counter
Manglore Special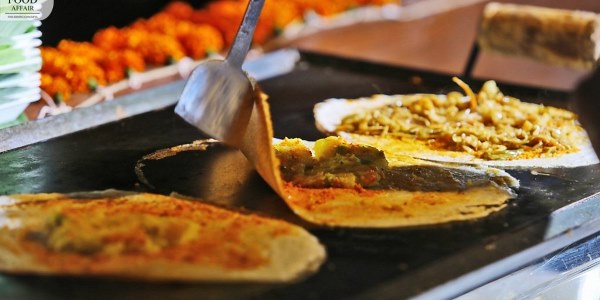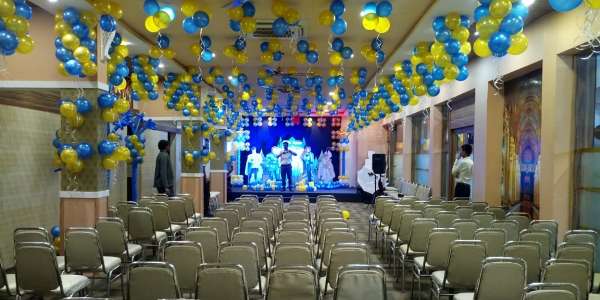 Balloon Decoration – Rs. 2500
Metallic Balloon Decoration – Rs. 3500
5. Mandap & Passage Decoration
Get advantage of Extra Space in the Passage, its good for Extra guest attending the function. Any decoration in for Vidhi Mandap or in Passage will cost extra.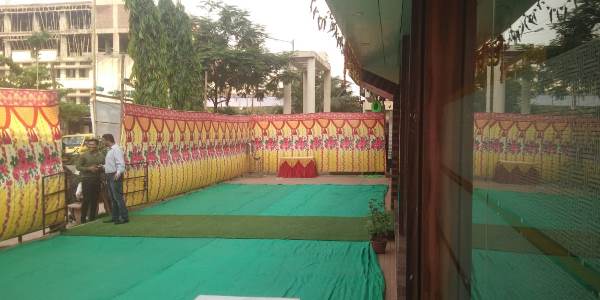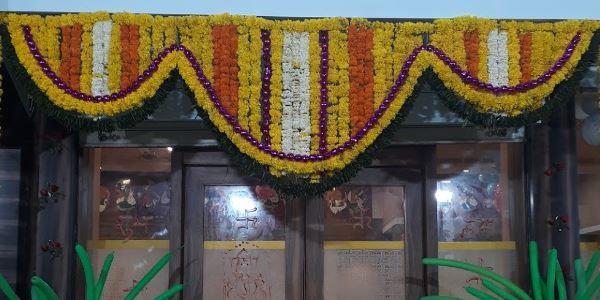 We also provide flower decoration according to event at additional cost.
Game Host- Rs. 3000
Magic Show – Rs. 3000
Mascot – Rs. 1500
Tattoo Art – Rs. 1200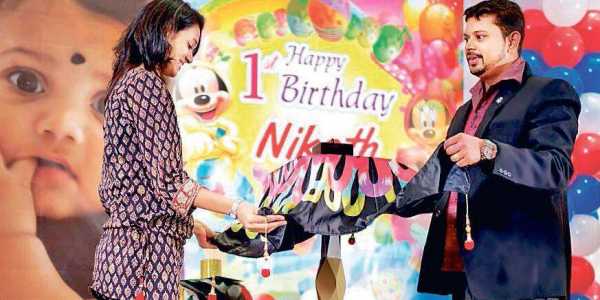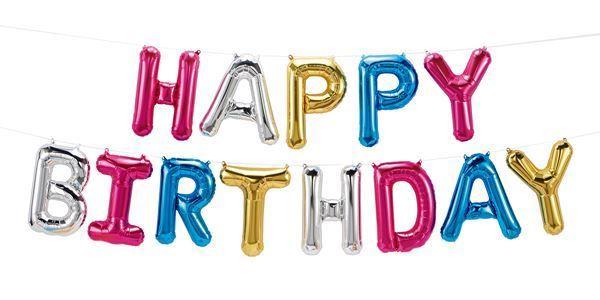 Create Unique name board just at Rs. 500 Per Piece